Meet the Team
Memphis divorce lawyers, family law attorneys, paralegals & professional staff serving clients in Tennessee including Memphis, Germantown, Collierville, Bartlett, Cordova, Shelby County, Fayette County (Somerville, TN), Tipton County (Covington, TN), and remainder of West Tennessee and Eastern Arkansas. For client reviews, read our Client Reviews and Testimonials.
Miles Mason, Sr.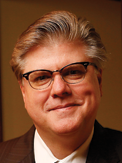 Memphis divorce and family lawyer, Miles Mason, Sr. is the founder of Miles Mason Family Law Group, PLC and practices family law exclusively. Rated 10.0 out of 10.0 by Avvo, Miles is past Chair of the Tennessee Bar Association Family Law Section and is a Certified Public Accountant. Miles is a prolific author and speaker on divorce presenting seminars to attorneys, forensic accountants, and business valuation experts. For more information, see his professional biography (by clicking Learn More About Miles below) which lists his books authored, extensive public speaking, and articles appearing in legal publications.
James J. Webb, Jr.
Jim Webb has a master's degree in English from Louisiana State University and a JD from the Cecil C. Humphreys School of Law at the University of Memphis. He worked as a law clerk for Judge Holly Kirby in the Court of Appeals of Tennessee and has worked with Miles Mason since 1997. Jim loves to read, especially science fiction and fantasy, and considers himself something of a wordsmith. His favorite films include Local Hero, Magnolia, Picnic at Hanging Rock, Blade Runner, The Nightmare before Christmas, and The Lord of the Rings Trilogy.
Lynn Massey
Lynn Massey joined the Miles Mason Family Law Group, PLC in 2007. Lynn lives with her three dogs and a cat. With over 23 years legal experience, her primary focus has been in family law. Originally from Biloxi, Mississippi, Lynn attended Cornell University and completed three semesters at The University of Texas School of Law. She came to Memphis in 1996. Lynn has strong analytical and organizational skills, and she is good at thinking outside the box. As a paralegal, Lynn assists attorneys and clients in all phases of litigation, including initial drafting of pleadings and correspondence and coordinating case preparation and management.
Patrick Jones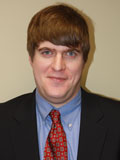 Patrick Jones joined Miles Mason Family Law Group, PLC, as a law clerk in 2008. He graduated from Christian Brothers University with a Bachelors of Art degree in History, with a fondness for nineteenth century American history. While in college, Patrick served as president of his social fraternity, Tau Kappa Epsilon, during his tenure as president of his honor fraternity – Phi Alpha Theta. Patrick has strengthened the firm with his knack for detailed projects. He works closely with the paralegal staff. His professor-like demeanor opens the door for creative thought processes.
Sharon Mason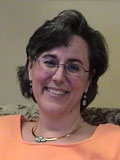 Sharon Mason joined Miles Mason Family Law Group, PLC in 2005. She has a finance degree from Memphis State University and brings substantial accounting and financial reporting experience. On a project basis, Sharon assists representation by creating, managing, and analyzing financial transaction data bases and document management in complex matters.